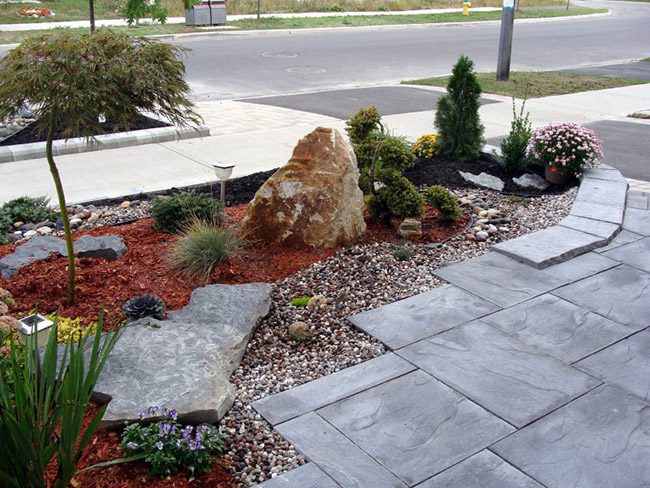 5 Reasons Why You Should Hire a Professional Landscaper – Part 2
June 29, 2021
As important as the interior is, the exterior is just as important. Just like the home you live in; the outside of the house also needs to fit the needs and preferences of the homeowner. A good landscape design adds a significant impact on the home. It can increase the value of a property and allow for outdoor activities. Landscaping is extremely complicated and is not as simple as just adding stones or walkways. 
The first step to think about is who is going to be doing the landscape work? Will you do it yourself, or will you hire a professional. Listed below are five great reasons why you should hire a professional landscaper rather than attempting to do it yourself. 
Professional Service
When you hire a professional landscaper, you have ensured the quality of work. These people are experts that have studied landscaping, and you are guaranteed you will get a realistic insight for the project. 
Time-Saving
Landscaping requires a lot of time, and for a busy person, you may not be able to have enough time to complete a project. Projects can take longer if you are not highly skilled in landscaping. When you hire a landscaper, you can sit back and watch the progress while still completing your personal tasks.
Purchasing the Materials
You might have a good idea of what you are trying to create but might not know what material to buy to pursue the idea. The landscaper you hire can save you the trouble of worrying about purchasing material. Also, when hiring a landscaper, you will not have to transport items from the store to your house. 
Expert Advice
With one consultation with a landscaper, and you will find many things to study about your surroundings. Landscapers can give you tips to improve your area to not only make it beautiful but also safe and functional. 
Great Quality and High Standards
When you hire a professional landscaper, you are assured that the work will be of exceptional quality because of the high standards of a professional landscaper. 
Garden Girls, located in Annapolis, Maryland, has over 20 years of landscaping experience. If you are looking for landscaping service, let the experts at Garden Girls handle your landscaping projects. Call or email us to schedule a consultation at 410-263-1133 or [email protected].