Xeriscaping: The Future of Sustainable Landscaping
September 20, 2023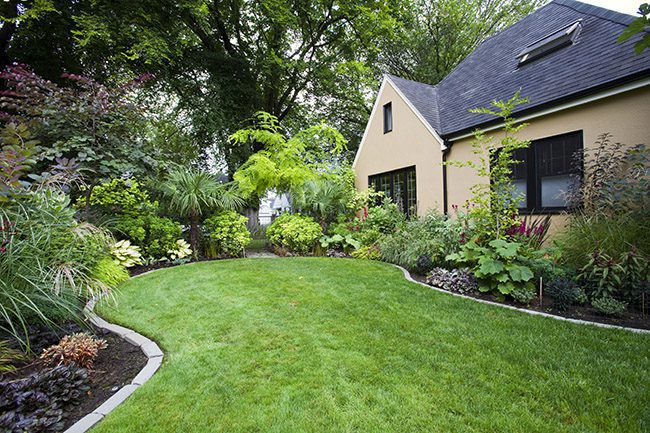 Elevate Your Outdoor Space with Garden Girls' Exceptional Landscape Design Services
October 25, 2023
When it comes to reimagining your outdoor space in Maryland, it's crucial to choose a company that offers a wide array of installation services. Garden Girls is a leader in the field, providing an extensive range of services that go beyond the basic offerings you might find elsewhere. Whether you're seeking a simple sod installation or a full-scale landscape rehabilitation, Garden Girls has you covered. Let's dive into the multitude of services they provide to transform your garden into an outdoor oasis.
Plantings
Plantings are the backbone of any garden. The experts at Garden Girls can guide you through selecting the perfect blend of annuals, perennials, and shrubs to suit your garden's unique conditions. They understand how to balance color, form, and function to create a cohesive yet striking landscape design.
Patio Design and Installations
A well-designed patio can act as an extension of your living space. Garden Girls can help design and install a patio that blends seamlessly with your property's existing architecture and natural features. Using high-quality materials and cutting-edge designs, they ensure your patio becomes a comfortable space for relaxation and entertainment.
Walks, Walls, and Planters
Need to create structure in your landscape? Garden Girls specializes in building walks, walls, and planters that can define areas, add depth, and provide functionality. Using stone, wood, or concrete, they create installations that are not only beautiful but also stand the test of time.
Dry Riverbeds
For those seeking a unique element in their landscape, a dry riverbed could be an intriguing addition. Dry riverbeds can serve as functional drainage solutions and act as visually stunning focal points. Garden Girls has the expertise to execute this feature flawlessly.
Rain Gardens
Rain gardens are an eco-friendly choice for managing water runoff in your garden. These installations act as natural filters and are an aesthetically pleasing solution to drainage problems. Garden Girls can help design and install a rain garden that complements your existing landscape.
Landscape Rehabilitation
Sometimes a garden needs more than just a few new plantings. For these situations, Garden Girls offers complete landscape rehabilitation services. From soil improvement to large-scale plant replacements, they can rejuvenate a tired garden and bring it back to life.
Sod Installation
If you're starting from scratch or need to patch up some bare spots, Garden Girls offers sod installation services. Sod is an excellent choice for quick, uniform lawn coverage that can instantly transform the appearance of your property.
Drainage
Effective drainage solutions are crucial for maintaining a healthy landscape. Garden Girls provides various drainage services, from simple swales to complex drainage systems, ensuring your garden remains unspoiled by water issues.
Reforestation & Tree Plantings
In the spirit of environmental conservation, Garden Girls offers reforestation and tree planting services. This is an excellent way to contribute to sustainability while enhancing the natural beauty of your property.
Annual Installations and Seasonal Plantings
Keep your garden looking its best all year round with annual installations and seasonal plantings. Garden Girls can help you choose the right plants for each season, ensuring your garden remains vibrant no matter the time of year.
Shoreline Plantings & Restoration Design
If your property is near a body of water, Garden Girls offers specialized shoreline plantings and restoration design services. They can help stabilize the shoreline and promote an environment that benefits both you and the local ecosystem.
Native Plantings
Opting for native plants can significantly benefit your garden by attracting local wildlife and reducing the need for chemical treatments. Garden Girls specializes in selecting and installing native plants that are well-suited for the Maryland climate.
Floating Islands
For those with ponds or lakes on their property, Garden Girls offers an innovative feature—floating islands. These can serve as both a unique design element and a functional part of your landscape.
With a wide range of services including but not limited to plantings, patio installations, reforestation, and more, Garden Girls in Maryland is your one-stop solution for all your landscape needs. No matter what your garden requires, they have the expertise and offerings to turn your vision into reality.
Call Garden Girls to Beautify Your Landscaping!
Founded by Loni Moyer in 2002, Garden Girls brings over 20 years of horticulture experience and expertise to beautify a home's landscaping. Loni gets her lifelong passion for growing flowers into every project for her clients living in the Annapolis area.
Loni's dedicated team of landscaping crews and designers can make all that grows around your house beautiful all year round. Call her today at (410) 263-1133 for a friendly and free consultation to discuss your home's landscaping needs.