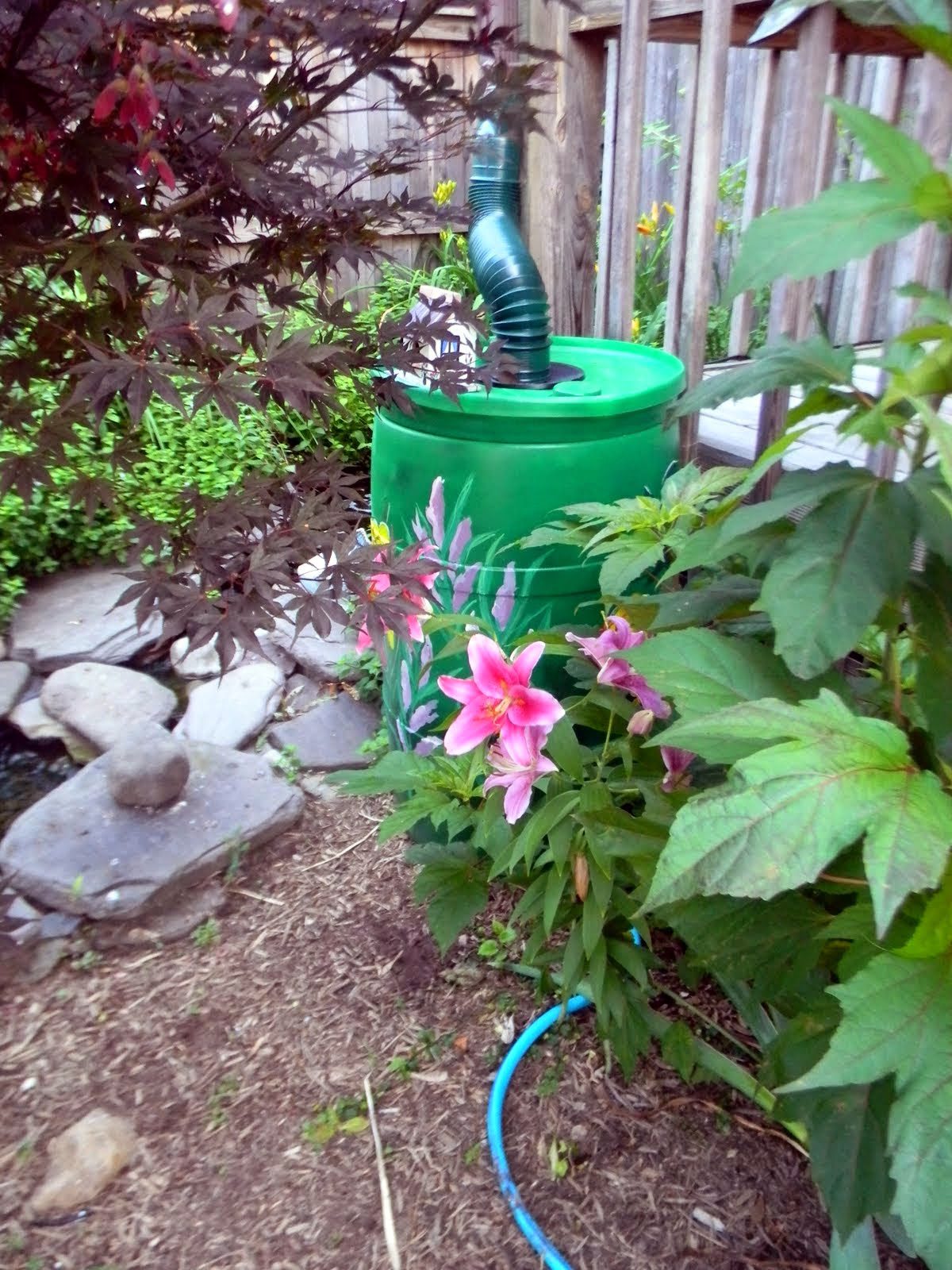 Capturing Rainwater with Garden Rain Barrels: An Eco-Friendly and Sustainable Approach
September 13, 2023
Garden Girls Landscape Installation Services in Maryland
October 11, 2023
When creating a beautiful and sustainable landscape, xeriscaping is a trend that has captured the attention of homeowners, property managers, and landscaping professionals alike. Xeriscaping is a landscaping approach that focuses on reducing water needs by selecting drought-resistant plants and efficient irrigation systems. It's an ideal choice for those living in arid regions and a sustainable practice that can be implemented in any part of the world.
What Is Xeriscaping?
Xeriscaping, also known as drought-tolerant landscaping or water-wise gardening, is a method of landscaping that involves the use of native and drought-tolerant plants, soil amendments, and water-efficient irrigation techniques to create a low-maintenance, water-conserving outdoor space. This sustainable approach to landscaping helps conserve water, reduce the carbon footprint, and promote the growth of healthy plants that can thrive in dry conditions.
Benefits of Xeriscaping
Xeriscaping has numerous benefits that make it an attractive option for any landscape. Here are some of the key advantages:
Water Conservation: Xeriscaping can save up to 50% of the water typically used for traditional landscaping, helping to conserve this precious resource and reduce water bills.
Low Maintenance: Drought-tolerant plants require less attention and upkeep, which means less time spent on maintenance and more time enjoying your outdoor space.
Enhanced Curb Appeal: Xeriscaping can create a visually striking landscape that stands out from the typical green lawns and adds value to your property.
Environmental Benefits: By reducing water usage, xeriscaping helps minimize the negative impacts of excessive water consumption on the environment, such as reduced river water flow and groundwater depletion.
Erosion Control: Xeriscaping helps stabilize the soil, reducing erosion risk and improving overall soil health.
Getting Started with Xeriscaping
Assess Your Site: Before you begin xeriscaping, assess your site's soil, sunlight, and existing vegetation. Determine which areas receive full sun, partial sun, or shade, as this information will influence plant selection.
Plan Your Design: Create a design that includes a variety of plants, features, and textures. Consider grouping plants with similar water requirements to create distinct zones within your landscape.
Choose Drought-Tolerant Plants: Select native and drought-tolerant plants that can thrive in your local climate. Examples include succulents, cacti, agaves, and ornamental grasses. These plants adapt well to arid conditions and require minimal water once established.
Improve Soil Quality: Amend the soil with organic matter to improve its water-holding capacity and nutrient content. Adequately prepared soil will support healthy plant growth and reduce the need for supplemental watering.
Implement Efficient Irrigation: Invest in efficient irrigation systems such as drip irrigation or soaker hoses. These methods deliver water directly to the roots, minimizing water loss through evaporation and runoff.
Mulch Your Garden: Apply a layer of mulch around your plants to conserve soil moisture, reduce weed growth, and moderate soil temperature. Mulch can be made from organic materials like wood chips or straw or inorganic materials like gravel or stone.
Maintain Your Landscape: Xeriscaping requires less maintenance than traditional landscaping, but it's still important to periodically weed, prune, and monitor your plants for signs of pests or disease.
Xeriscaping is a sustainable and aesthetically pleasing approach to landscaping that helps conserve water, reduce maintenance, and create a unique outdoor space. By selecting drought-tolerant plants, improving soil quality, and implementing efficient irrigation techniques, you can create a xeriscape that thrives in dry conditions and adds value to your property. Whether you're a homeowner looking to reduce your water bills or a property manager seeking to enhance curb appeal, xeriscaping is a solution that offers both environmental and aesthetic benefits.
Call Garden Girls to Beautify Your Landscaping!
Founded by Loni Moyer in 2002, Garden Girls brings over 20 years of horticulture experience and expertise to beautify a home's landscaping. Loni gets her lifelong passion for growing flowers into every project for her clients living in the Annapolis area.
Loni's dedicated team of landscaping crews and designers can make all that grows around your house beautiful all year round. Call her today at (410) 263-1133 for a friendly and free consultation to discuss your home's landscaping needs.