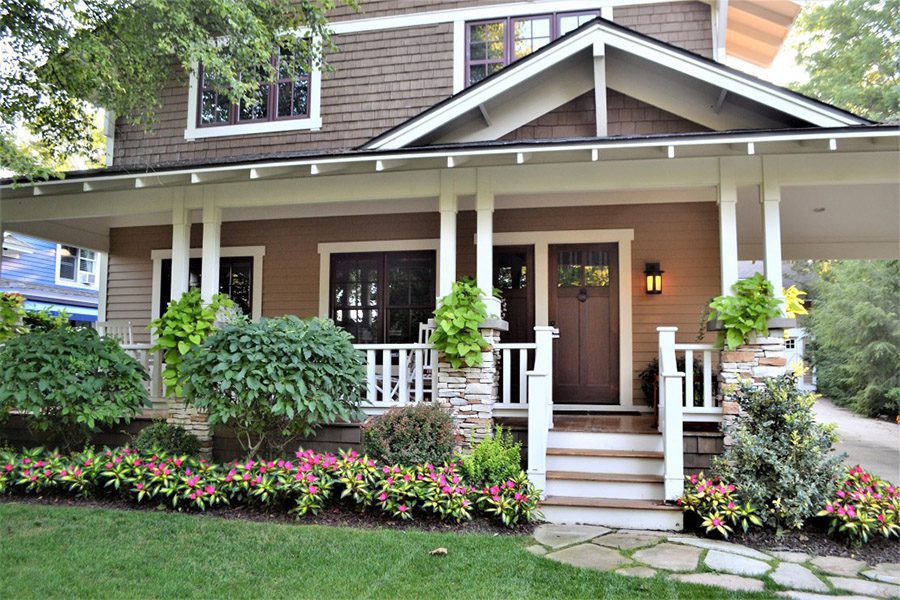 Guide to Picking Plants and Trees for Your Landscaping – Part 1
June 3, 2022
Top Summer Flowers for Your Annapolis Garden – Part 1
July 4, 2022
Part 2 will cover more tips on properly picking the plants and trees for your landscaping project.
Soil, Sunlight & Weather
These three factors will guide you on the kinds of plants and trees you should plant on your property. For example, plants that are sensitive to sunlight should be located in a shadier area of your property. Certain plants will prefer a particular type of soil. Some will like wet earth. Others will grow in dryer soil. Is the weather in your area humid or dry? Choose plants and trees that will thrive in the environment of your area, which will minimize maintenance.
Trees
Properly selected, trees can beautify your landscaping. Select trees according to their features. As an example, an evergreen tree will retain its foliage the entire year, unlike a deciduous species that will lose its leaves every fall. The dimensions of a fully grown tree and the colors of its bark and leaves are also aesthetic factors.
Two Types of Shrubs
Similar to trees, shrubs can be either evergreen or deciduous. Some are flowering in a variety of colors, and others are non-flowering. Choose the shrubs that will make your property look the best.
Perennials
Perennial plants can take up less space and can be placed in groups or combined with other plant types. This approach allows you to add various colors, textures, and heights, enabling the creation of a variety of styles on your property. Perennials will bloom their flowers in different seasons so this should be kept in mind when making choices.
Groundcovers
Able to cover a large area, groundcovers can deliver a consistent approach to beautifying your landscaping. Like shrubs, groundcovers are either deciduous or evergreen and non-flowering or flowering. Select groundcovers that will thrive in the conditions of your area and suit the style you desire for your property.
Call Garden Girls to Beautify Your Landscaping!
Founded by Loni Moyer in 2002, Garden Girls brings more than 20 years of experience and expertise in horticulture to beautifying a home's landscaping. Loni brings her lifelong passion for growing flowers into every project for her clients living in the Annapolis area.
Loni's dedicated team of landscaping crews and designers can make all that grows around your house beautiful all year round. Give her a call today at (410) 263-1133 for a friendly and free consultation to talk about your home's landscaping needs.