Winter Gardening Tips – Part Two
November 26, 2021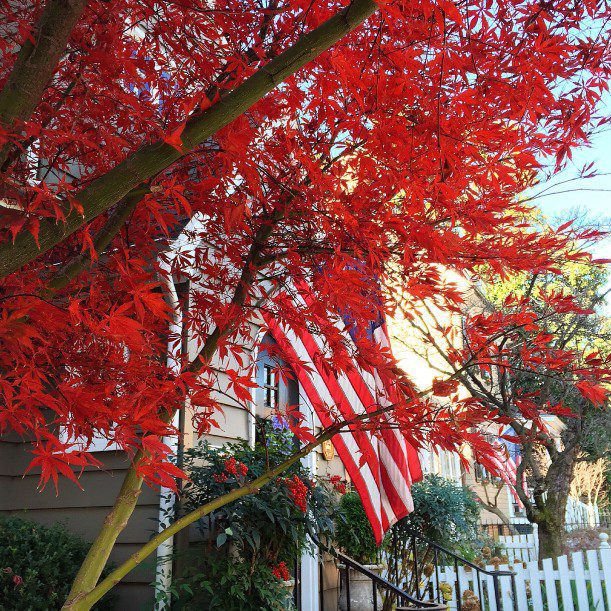 Bring Out the Winter Beauty in Your Yard
December 20, 2021
With Christmas right around the corner, it is important to take a step back from the hustle and bustle and enjoy the season. There are a number of holiday pastimes that provide wonderful opportunities for you and your family to enjoy everything that the season has to offer. A favorite is to bundle up with thermos's filled with hot chocolate and wander around the neighborhood caroling. My family likes to get together and drive around looking at the light displays around the nearby neighborhoods. There are tips and services that can be provided by the Garden Girls in Annapolis that can allow your family to add to the holiday cheer for all to see.
Bright lights are essential when it comes to holiday decorating. Whether using colored lights or simple white lighting, they help your home and yard stand out against the winter night sky. String lights are arguably the most common type that people use to decorate their home. They can be used to wrap around the roof or windows of the home, in the gardens and hedges, or around the light poles. LED lighting not only produces a more powerful light, but also tends to last longer than average lighting.
While lights are essential, there are a number of other ways that you and the Garden Girls can get together to help decorate the outside of your home and really tie the landscape together. Wreaths are always a nice touch. A simple, classic wreath made from fresh-cut evergreens and a red bow always looks nice, and you can also add your own favorite lights or decorations to make it your own.
Symmetrical winter porch pots are perfect for replacing your front garden through the season. These pots can be filled with layers of spruce, pine, and cedar, all similar but different evergreens that provide a nice bed for seasonal holly berries and ribbons to make them pop with a little color.
Getting away from the house, Garden Girls can help you plant some festive plants in the yard to give it a Winter Wonderland landscape. Conifers are great trees that look great year-round and really stand out during the holidays. Holly and winterberry shrubs make great hedges for the front yard, splashed with colorful berries. No matter how your yard is designed, the Garden Girls can come in and give it the holiday cheer that it needs. For more information, please visit www.gardengirlsllc.com.