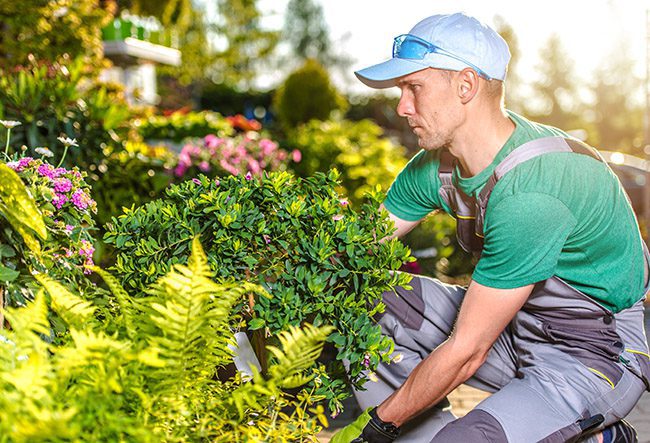 Keep Your Garden Growing This Winter – Part 2
December 21, 2022
March Into Spring for Your Maryland Garden – Part 1
February 10, 2023
Part 2 will cover Bug Inspect Indoor Plants, Christmas Recycling, Inventory Check, and Start Planning for Spring.
Bug Inspect Indoor Plants
Although it is winter, your indoor plants may be struggling because of insect infestation. They can be vulnerable to fungus gnat, mealybugs, scale, and spider mites. If you were gifted a new plant, be sure to check it for insects to prevent them from spreading.
Christmas Recycling
After the holidays your family Christmas tree does not have to be thrown out. Your Christmas tree can keep on giving. It can be mulched and spread around your garden to provide important nutrients for your springtime plants.
Inventory Check
Are you the type of gardener who stocks up on plants and bulbs during the fall? Now that it is January, it is time to do an inventory and check out your supply. The first thing to do is to check whether your plants and bulbs are still healthy. Are they dehydrated? Are there symptoms of dry rot? Dispose the ones that do not look salvageable.
Start Planning for Spring
Begin considering where your spring plantings will be located in your garden. If you have lots of gardening experience, you will likely know where your new plants should be planted based on your intimate knowledge of your garden. Mapping out your garden is a fun thing to do during January. The process will spark your imagination, and new and exciting ideas will flow.
Winter is also the season when seed catalogs become available. Leafing through them will help decide on your slate of plantings for springtime. As we are confined indoors due to the January weather, we can spend the time studying the bushes, flowers, plants, and trees that will end up in your plans for spring.
Call Garden Girls to Beautify Your Landscaping!
Founded by Loni Moyer in 2002, Garden Girls brings more than 20 years of experience and expertise in horticulture to beautifying a home's landscaping. Loni brings her lifelong passion for growing flowers into every project for her clients living in the Annapolis area.