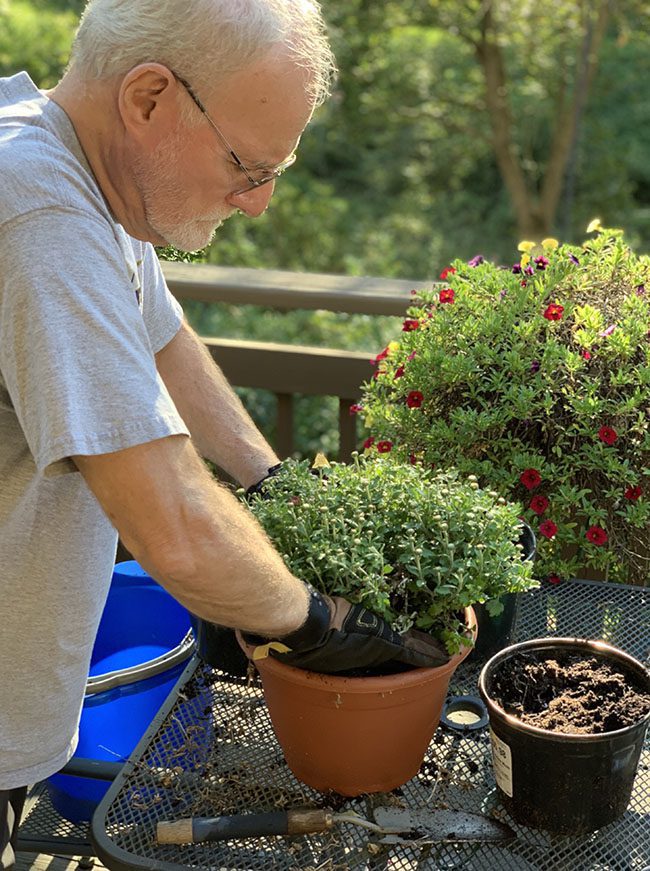 Mental Health Benefits of Gardening
October 22, 2021
Winter Gardening Tips – Part Two
November 26, 2021
We are nearing the end of Autumn and Winter is right around the corner. As the leaves change colors and begin to fall, tending the garden is not always the first thing on everyone's to-do list. Some may even completely ignore the garden as the winter freeze starts to set in. It is not necessary to spend much time in the garden this time of year. You can leave your garden as is and let the weather do what it is going to do.
There is no reason why you cannot still have a beautiful garden in the Spring. For some people, that is all that is needed. But for those who are hoping to have the best garden in the neighborhood, there are some tasks that can be tended to this Winter.
Now is the time to cut back the perennials. All of those old, brown stems and leaves need to go. By cleaning up the mess left behind by Spring and Summer you can give your garden a fresh, clean Winter look. Aesthetics are not the only reason that it is important to clean up your perennials. Once you are done cleaning you should pack the flower bed with mulch. The mulch will insulate not just the perennials, but all of your root balls and shrubs will be kept safe as well.
The one thing that you do not want to do while prepping the garden for Winter is to cut back the ornamental grasses. Even though they are brown, they match the look of your freshly cut perennials and will look amazing all Winter. If you have some ornamental grass, you can wait to cut them back until Spring.
The next tip is something that should be done regardless of how you feel about the way things look. It is important to protect your vegetables. If you have a Winter vegetable garden, you have to be prepared for Jack Frost and all the havoc he is going to wreak. The best way to do this is to plant your Winter vegetables in a greenhouse, but that is not an option for most people. No matter how and where your garden is planted, if you want your Winter vegetables to be on your kitchen table at some point, they have to be protected. Mulch is one way to protect your vegetables, and in general, a healthy 2-3 inch layer of mulch should be laid down over the entire garden.
There are a lot of other things that can be done in your garden this Winter and the Garden Girls in Annapolis are experts in Winter gardening techniques. They have everything you need to keep your garden healthy and are ready to answer any questions. Even better, the Garden Girls will happily come over and show you how it is done. For further information on Winter gardening, please visit www.gardengirlsllc.com.